Posted on April 15, 2013
David Edelstein has a terrific article in New York Magazine about the current and excellent state of documentary film and where it may be heading. He also interviews Doug Block and mentions our upcoming "112 Weddings". It's a great read – check it out!
Posted on April 11, 2013
Our longtime friend Lanre Olabisi just closed the Kickstarter campaign for his upcoming drama "Somewhere in the Middle", produced by our in-house Swede (and Head of Production here at HWM HQ) Gabriel Sedgwick. By clocking in at over $100 000 raised, Lanre pulled off what Indiewire notes in an article is a quite odds-defeating thing: less than 1% of all successful Kickstarter film campaigns manage to raise $100 000 or more.
Roughly 80% of all successful film/video project campaigns on Kickstarter have had fundraising goals that range from $1,000 to $20,000. Successful 6-figure film/video campaigns on Kickstarter are a rarity. In fact, as I noted last month, of the over 7,500 successfully-funded (through March) Kickstarter film/video projects, only 60 of them were campaigns asking for $100,000 or more. Just 60; that's not even 1%.
It's an interesting read about what Lanre's strategy was and how he pulled it off – check it out!
Posted on March 21, 2013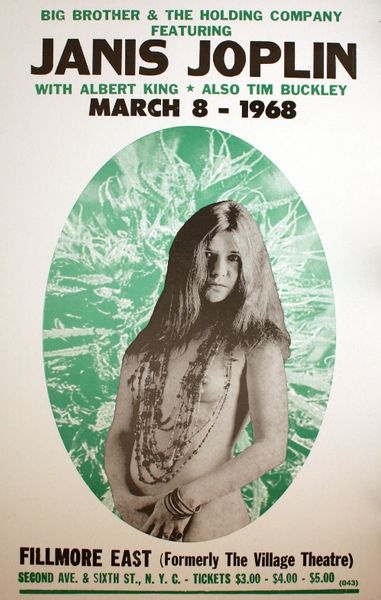 The Fillmore East celebrated its inaugural night anniversary a few weeks ago, and Ultimate Classic Rock interviewed some of the famous alumni from the venue – David Clayton-Thomas from Blood Sweat & Tears; Elvin Bishop; Tower of Power's Emilio Castillo; and Sam Andrew from Big Brother & the Holding Company, who headlined that very first night at the Fillmore East. It's a great (and speedy) read – check it out!
Posted on March 12, 2013
Last week, LA Weekly had an article about the music in The Big Lebowski, to coincide with the film's 15th anniversary, and we were happy to see Moondog getting proper dues in it (as well as Holly Elson, the director of "The Viking of 6th Ave" being interviewed as well!). For every passing year since his death, it seems more and more people discover the man and his music. Check out the article, and the scene in Big Lebowski where Moondog provides the music to the Dude having his eureka moment:
Posted on March 3, 2013
The IFP Filmmaker Labs is a soup to nuts comprehensive program for first-time feature directors whose films are at a rough cut stage. The deadline for documentary features is quickly approaching this week and for narrative features, early April. We helped lead the labs in years past and can tell you that the IFP team is one of the most supportive groups you'll ever have on your side. Three previous Lab films -Pavilion, Welcome to Pine Hill and Future Weather -open theatrically this week in NYC.
Posted on March 3, 2013
Words to live by from Stanley Snadowsky, former co-owner of The Bottom Line nightclub, who passed away earlier this week. (NYT article). We filmed Stanley a few years ago in his new home of Las Vegas, where just saying his name opened doors across the city. Our thoughts are with his family and Allan.
Posted on February 15, 2013
"51 Birch Street" is screening as part of a series called "America ReFramed", on the World Channel. It'll air several times on Sunday, and then again later that week. Check it out!
« Earlier Posts